Connect Seven Solution Sdn Bhd (registration number: 924787-D) is a leading software company based in Malaysia with MSC (Multimedia Super Corridor) status. We are focused on delivering innovative and customized enterprise and telecommunications software solutions to our clients. Our expertise includes call centre, soft-switch, ERP, CRM, and various custom solutions.
Founded by a group of investors from Australia and Hong Kong, Connect Seven Solution has served clients in various countries outside of Malaysia such as Singapore, Thailand, Indonesia, Bangladesh, and Afghanistan. Our mission is to provide cutting-edge software solutions that help our clients stay ahead in their respective industries.
Our team of highly skilled and experienced software professionals has a proven track record of delivering projects on time and within budget. Our commitment to excellence, combined with our technical expertise, allows us to offer unparalleled service to our clients.
At Connect Seven Solution, we are dedicated to ensuring customer satisfaction and continuously improving our products and services. Our strength lies in providing Small and Medium Enterprises (SMEs) with customized solutions at an affordable Software-as-a-Service (SAAS) subscription model. We understand the unique needs and challenges that SMEs face and offer tailored solutions that meet their specific requirements.
We are experts in developing user-friendly, business-focused, and process-driven applications. Our software solutions are designed to meet the specific needs of our clients and are built with ease of use in mind. Our focus on process-driven solutions ensures that our clients' operations run smoothly and efficiently, giving them a competitive edge in their respective industries.
If you're looking for a reliable partner to help you meet your software needs, look no further than Connect Seven Solution. Contact us today to learn more about how we can help you achieve your goals.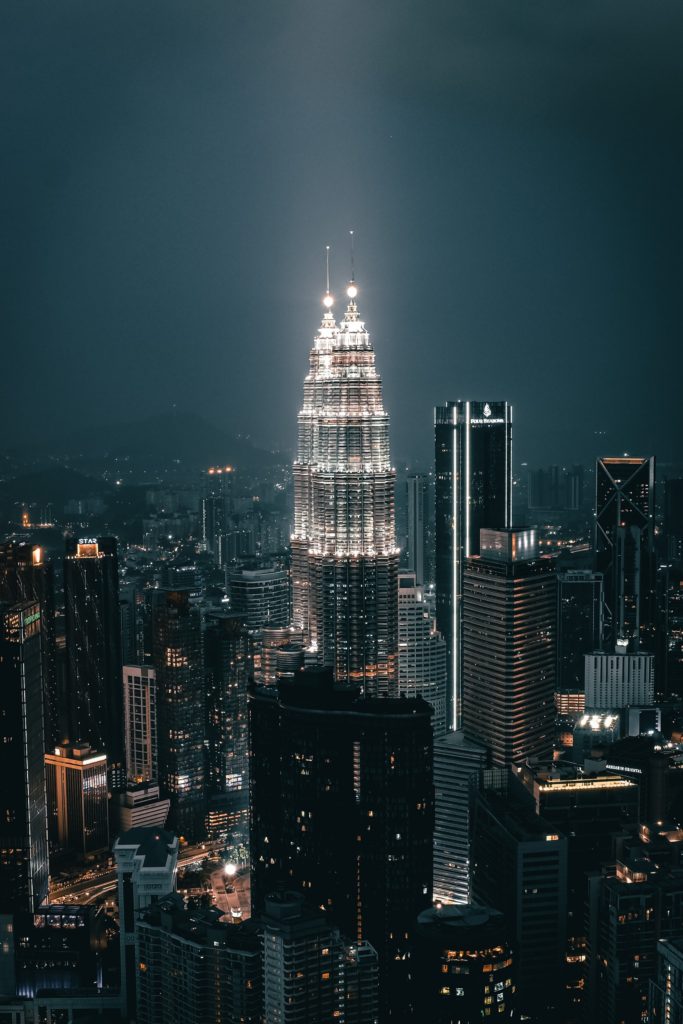 Shaniur T I M Nabi
CEO and Founding Director
Shaniur is a dynamic engineer and entrepreneur with technical expertise in software development, telecommunication network management, security, optimisation and system integration. Experienced in planning, deploying and maintaining a nationwide PSTN & ISP network. Also experienced in managing a software development team with multiple projects in ERP, CRM, soft switch, call centre solution, billing solution and web application development. He has a double degree from RMIT University, Australia on Bachelor of Applied Science (Computer Science) & Bachelor of Engineering (Communication) with honours.
Ivan Wong
Advisor and Founding Partner
Ivan has more than twenty years of experience working for and with telecom service operators and carriers in Asia-Pacific. Ivan's passion and enthusiasm drives the business development and sales of Connect Seven Solution. Through his efforts, his other start-up business in Hong Kong has grown from a local company to one with a strong footprint in Asia-Pacific. Ivan has successfully deployed a revenue sharing business model that significantly lowers the entry barrier for new entrants into the telecom services business. Such practice has effectively created a second tier of telecom operators in several developing countries in Asia-Pacific.
Nabila Nabi, PhD
Director
Dr Nabila Nabi joined the CSS team in 2022. With her extensive knowledge and experience on international business that focuses on modernising SMEs in emerging markets; she brings in a unique vision and approach to the future product development and direction of the company. As a traditional tech outsider, she gives the company leadership a unique perspective from legal, business, market demand, pricing and usability standpoint. She is also working with the team in developing solution with software features that appeal to female entrepreneurs. She is currently a registered lawyer at the Victoria Supreme Court, Australia.
Mission
Our mission at Connect Seven Solution is to empower small and medium-sized businesses with innovative and reliable technology solutions. We strive to simplify the complex world of IT and provide our clients with the tools they need to succeed in today's fast-paced business environment. By delivering exceptional customer service and unparalleled technical expertise, we aim to be the trusted partner of choice for all of our clients' technology needs. Our ultimate goal is to help our clients achieve their goals and reach new levels of success through the power of technology.
Vision
Our vision is to create a future where small and medium-sized businesses thrive with the help of technology. We envision a world where businesses can seamlessly integrate new technologies, automate processes, and strike the perfect balance between human interaction and AI. We aim to be the leader in driving this technological revolution, providing our clients with the tools they need to streamline their operations, improve their bottom line, and remain competitive in a rapidly changing world. We will continuously evolve and adapt to new technologies to ensure that our clients always have access to the latest and most effective solutions.
Values & Philosophy
At Connect Seven Solution, our values and philosophy are the cornerstone of our business. We believe in creating a healthy and supportive work environment where our employees can thrive and achieve their full potential. This is why we prioritize open communication, teamwork, and professional development for all of our employees.
Our philosophy of bringing the best value to our customers is what drives us to constantly innovate and improve our products and services. We believe that the customer should always come first, and we are dedicated to providing the highest level of customer satisfaction possible. We are committed to building strong relationships with our customers, understanding their needs and providing them with tailored solutions that will help their businesses grow and succeed.
We are passionate about technology and its potential to transform businesses for the better. Our goal is to use our expertise to help our clients reach their goals, and we are committed to providing the best possible service and support to help them do just that. We believe that by focusing on our values and philosophy, we can continue to make a positive impact in the world of business technology.
Some clients that we have served…
| Malaysia | |
| --- | --- |
| | |
| | |
| | |
| | |
| Afghanistan | |
| | |
| Bangladesh | |
| | |
| | |
| Singapore | |
| | |
| Thailand | |
| | |